Xavier Kataquapit launches a new Audio Book CD.
The Audio Book CD titled 'Stories Of The Cree' features an hour of Xavier Kataquapit reading selected stories from his column Under The Northern Sky which appears in several newspapers across Canada.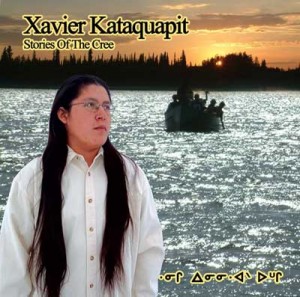 The popular Cree writer is widely published across Canada in First Nation publications and some mainstream newspapers. He has also been featured on CBC radio. His stories open a window on First Nation life on the James Bay coast in an informative and entertaining way. Kataquapit is originally from Attawapiskat First Nation. He is fluent in the Cree language and was raised in a traditional lifestyle.
"I am really excited about my Audio Book CD. I am happy that people can purchase this CD and play it anytime on their home CD player or even in their vehicle when driving along. It is like I am getting the opportunity to visit and read my stories to people in their own environment and at their leisure," said Kataquapit.
To order a copy of the Audio Book CD, click here to visit the order page.